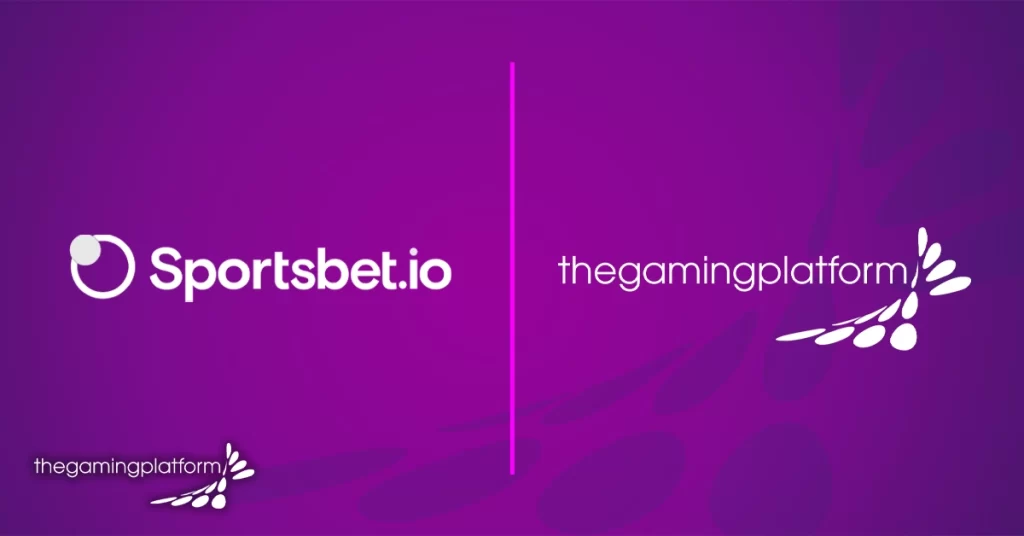 Sportsbet.io partner with TGP Europe
19th June 2019
TGP Europe is delighted to announce its latest venture, a strategic partnership with one of the foremost cryptocurrency sportsbooks, Sportsbet.io. Under this collaboration, the operation will be conducted under the name Sportsbetio.uk in the United Kingdom.
This partnership marks a significant milestone for TGP Europe, showcasing its commitment to expanding its presence in the burgeoning world of cryptocurrency sports betting. As the adoption of digital assets and blockchain technology continues to gain momentum, this partnership with Sportsbet.io positions TGP Europe to tap into a dynamic and rapidly evolving market.
Sportsbet.io has been at the forefront of cryptocurrency sports betting, offering users a unique and innovative platform to wager on their favourite sports. Their dedication to providing an exceptional user experience aligns seamlessly with TGP Europe's commitment to excellence and customer satisfaction.
A notable highlight of this collaboration is Sportsbet.io's recent association with Watford FC in the Premier League. This partnership has not only elevated the visibility of the brand but also broadened its user base to encompass a wider spectrum of sports enthusiasts, including those who engage in sports betting for recreational purposes. This strategic alliance with a Premier League club reflects Sportsbet.io's ambition to be a leading player in the UK's sports betting landscape.
TGP Europe's partnership with Sportsbet.io marks a compelling synergy between two forward-thinking entities with a shared vision for the future of sports betting in the UK. By offering cryptocurrency-based betting services under the name Sportsbetio.uk, they aim to cater to the evolving preferences of users who seek a seamless and secure betting experience.
The global landscape of sports betting is evolving, and partnerships of this nature demonstrate the adaptability of companies like TGP Europe and Sportsbet.io. With this collaboration, they are poised to make a lasting impact on the UK sports betting market, reaching a broader audience and ensuring that users have access to cutting-edge technologies and a diverse array of betting options.
In conclusion, the partnership between TGP Europe and Sportsbet.io heralds an exciting chapter in the world of cryptocurrency sports betting. With Sportsbetio.uk, these companies are set to offer users in the UK an unparalleled betting experience, all the while expanding their reach and influence in the ever-evolving world of sports betting. As the cryptocurrency and sports betting industries continue to intersect, this collaboration showcases the commitment of both entities to innovation, user satisfaction, and the future of sports betting in the United Kingdom.
Stay informed on our most recent updates.