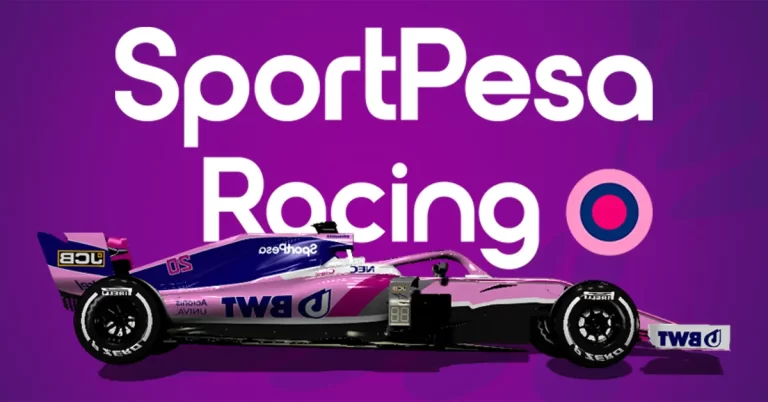 Sportpesa Racing Point F1 Team
19th February 2019
Racing Point Set to Secure a Pivotal Sponsorship Deal with SportPesa for the 2019 F1 Season
In a development that has piqued the interest of motorsport enthusiasts, Racing Point, formerly recognized as Force India, is on the verge of unveiling a groundbreaking sponsorship alliance with SportPesa, a prominent online sports betting company. Sources privy to the matter have disclosed this notable agreement, and it is expected to significantly impact the forthcoming Formula 1 season.
This strategic partnership, structured as a two-year arrangement, with provisions for an extension, is poised to redefine Racing Point's branding landscape. The momentous announcement is slated to take center stage during the team's season launch at the prestigious Toronto Motor Show on the 13th of February.
Insiders familiar with the intricacies of this collaboration have revealed that the forthcoming deal is of title sponsorship nature, which implies that SportPesa will occupy a prominent position on Racing Point's livery. Intriguingly, the terms of this pact have been reportedly settled well below the customary market rates, a testament to the value proposition that SportPesa is expected to derive from the visibility it shall garner on the team's race cars.
SportPesa, a renowned online sports betting platform, has a well-established presence across Africa, the United Kingdom, and the Isle of Man. This brand, whose origins can be traced to its inception in Kenya, derives its name in part from the Kiswahili term 'Pesa,' signifying 'Money.' As such, it symbolizes the financial clout and ambition inherent to this dynamic collaboration.
However, amid the excitement surrounding the entry of SportPesa into the Racing Point fold, it remains uncertain whether the team's previous sponsor, BWT, will continue as a partner. BWT had inked a contractual arrangement under the team's former ownership, and the potential implications of this new association on their existing partnership are yet to be disclosed. A spokesperson for Racing Point declined to offer any official commentary regarding either SportPesa or BWT, keeping the matter shrouded in intrigue.
This announcement from Racing Point is in sync with the broader developments in the Formula 1 landscape. Last year, Formula One Management made headlines by appointing an official gaming partner, Interregional Sports Group, to introduce live betting opportunities for F1 sessions. This move underlines the sport's growing embrace of digital and gaming platforms, positioning itself at the intersection of innovation and motorsport.
In conclusion, the impending partnership between Racing Point and SportPesa is poised to usher in a new era of branding and financial prowess for the team. As the racing world eagerly awaits the official announcement at the Toronto Motor Show, the prospect of SportPesa's presence on the team's cars is set to make a significant impact on the 2019 Formula 1 season and beyond.
Stay informed on our most recent updates.